Locally Produced Pergola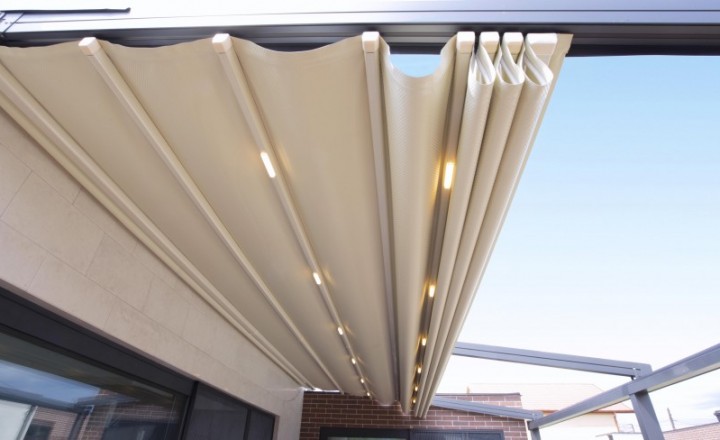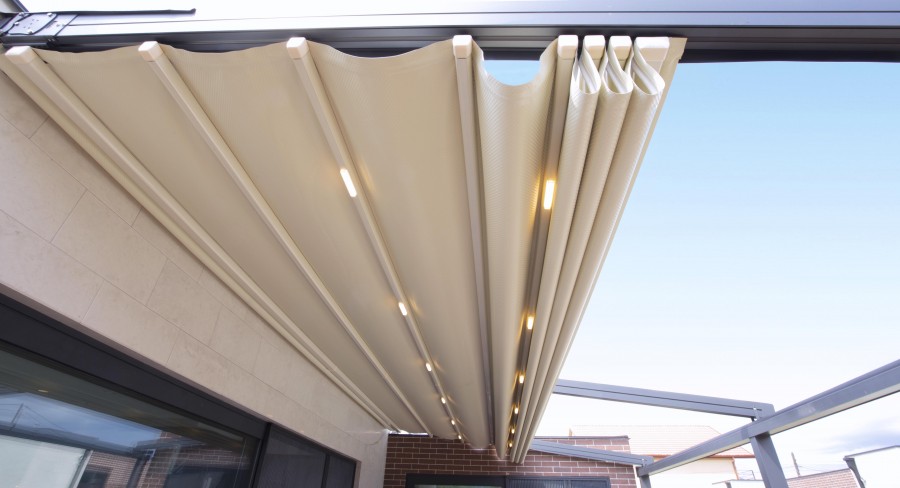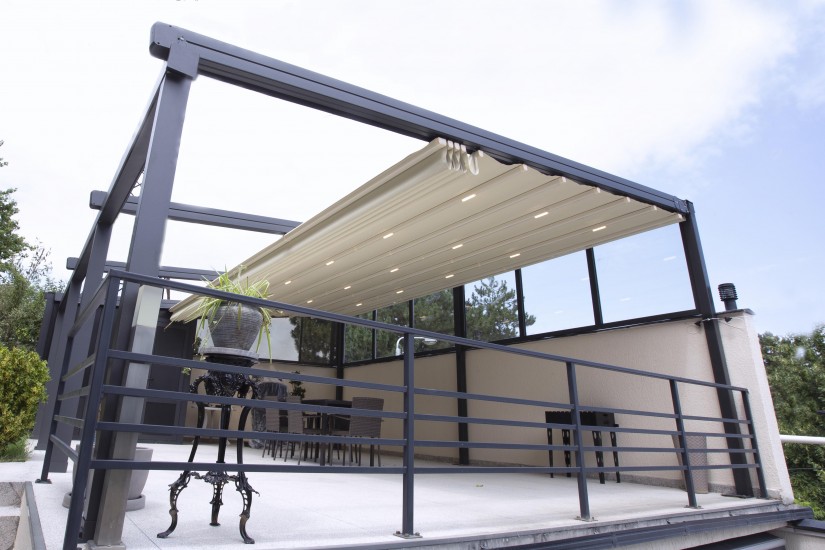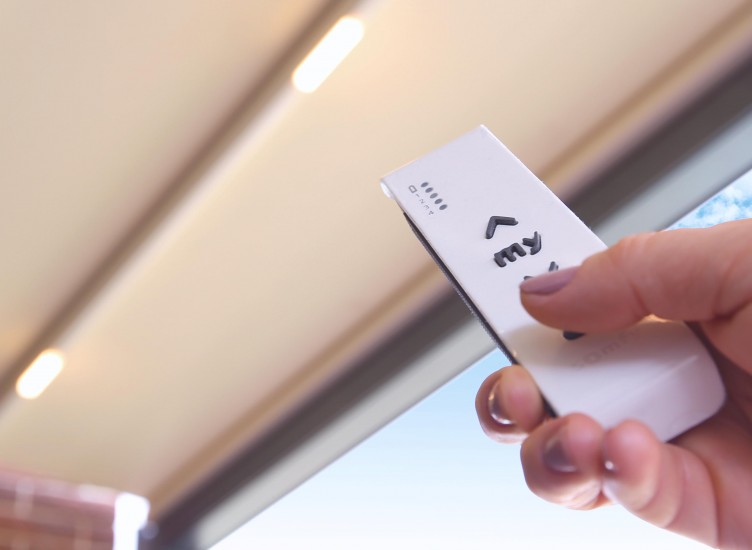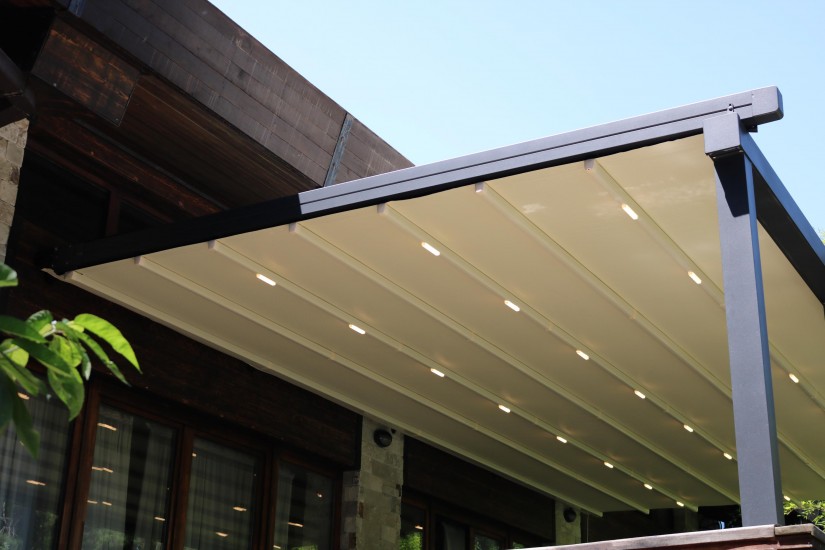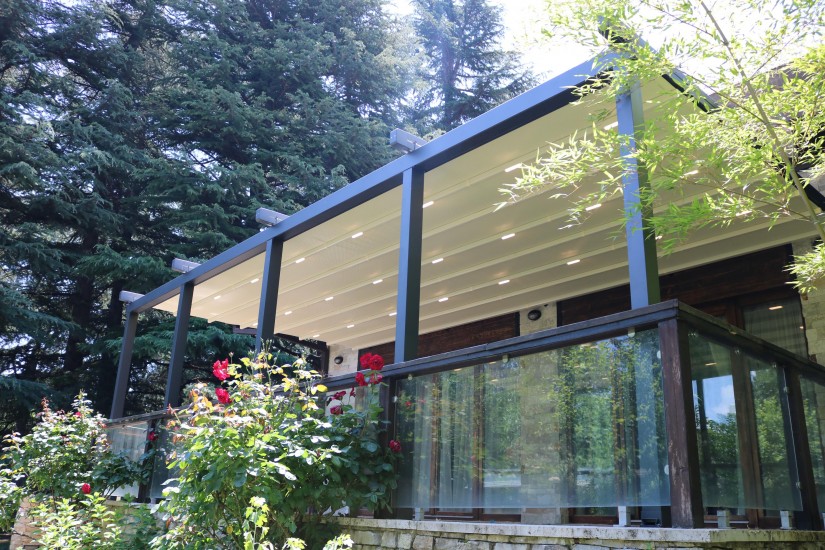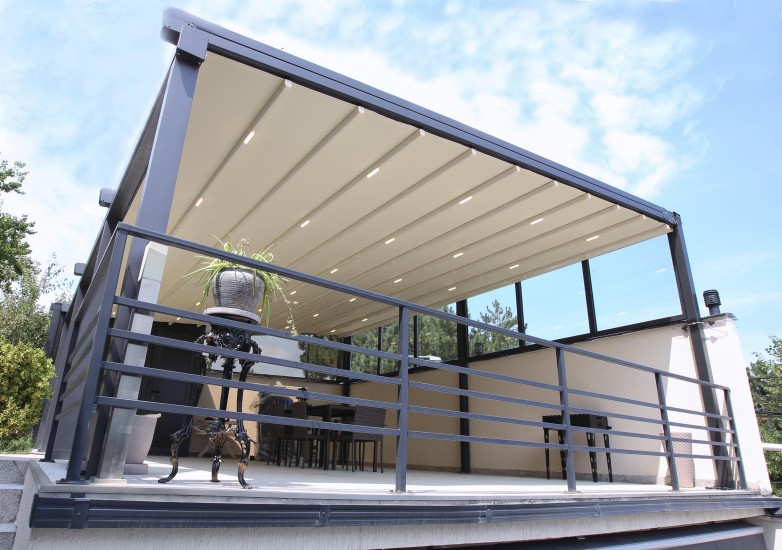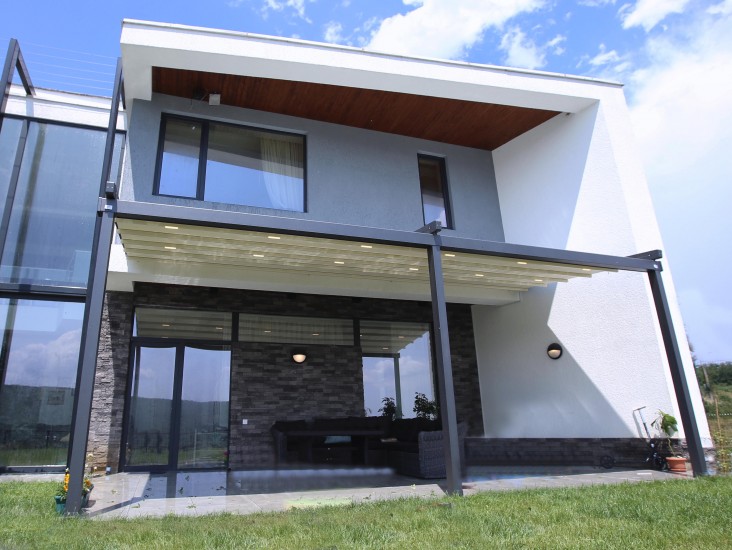 "Dio" offers a choice of a locally produced rolling roof system pergola. It is constructed out of high quality sustainable non-flammable waterproof fabric, lighting and drainage pipe.
Pergola provides comfort for:
terraces and verandas;
cafe-restaurants;
houses or cottages;
swimming pools;
The advantages of the locally produced pergola are:
Short construction / installation time;
Affordable price;
Maintenance / upgrade;
European quality;
Stability of the structure;
Sophisticated, convenient design;
Automatic control;
Indoor lighting - for a romantic atmosphere;
The pergola is a practical solution for terraces that allows for an open-air room for you during all four seasons of the year, providing maximum protection from rain, sun and snow.
Another option is to integrate an aluminum portable special glazing system and an infrared heater with a pergola, which is especially comfortable during cold winter days.
Pergola – for happy moments throughout the whole year!
The High quality of Dio products is conditioned by the quality management system ISO 9001: 2008 introduced in the company since 2004