SLIDING GATE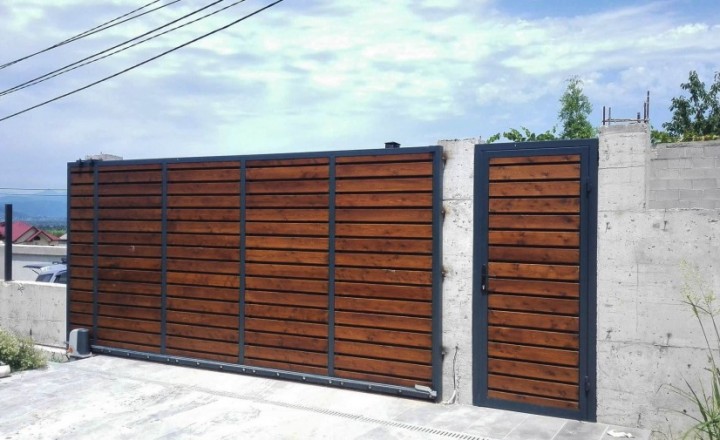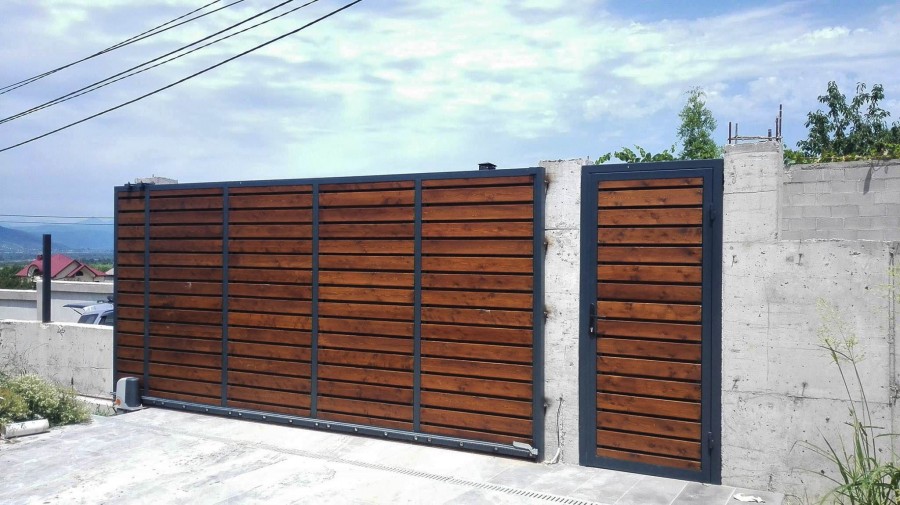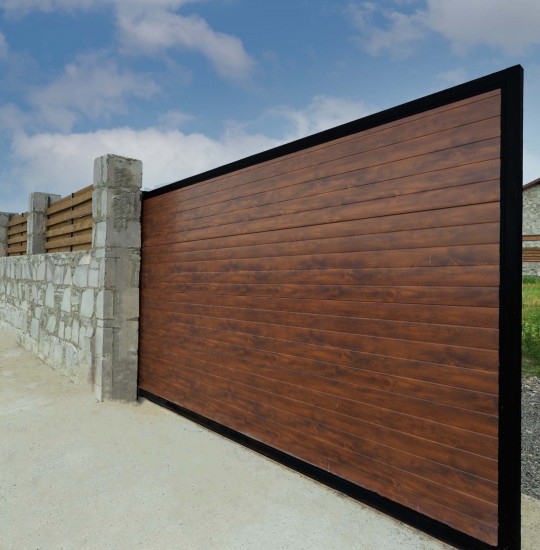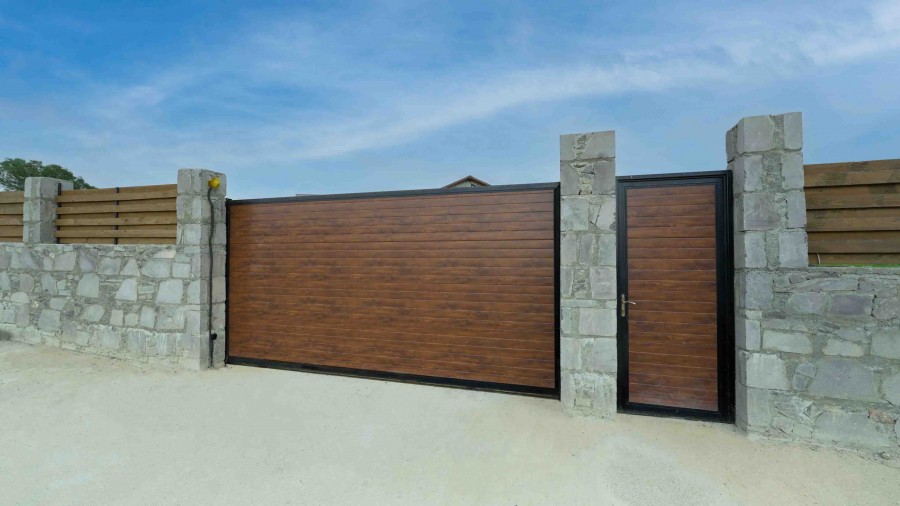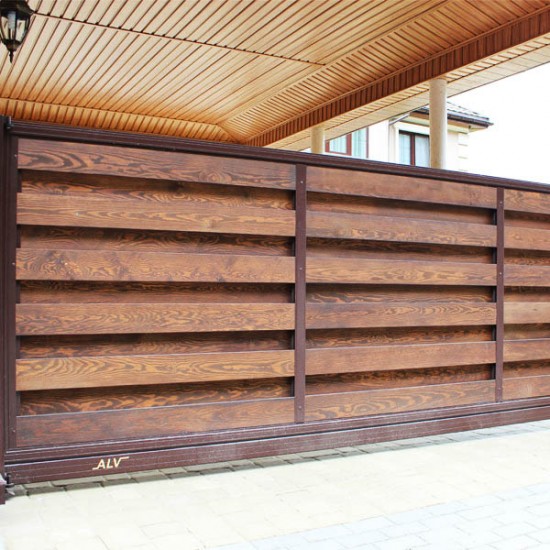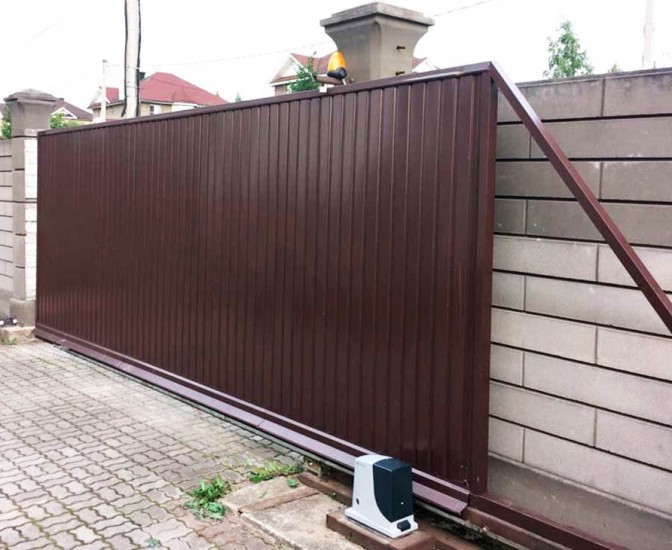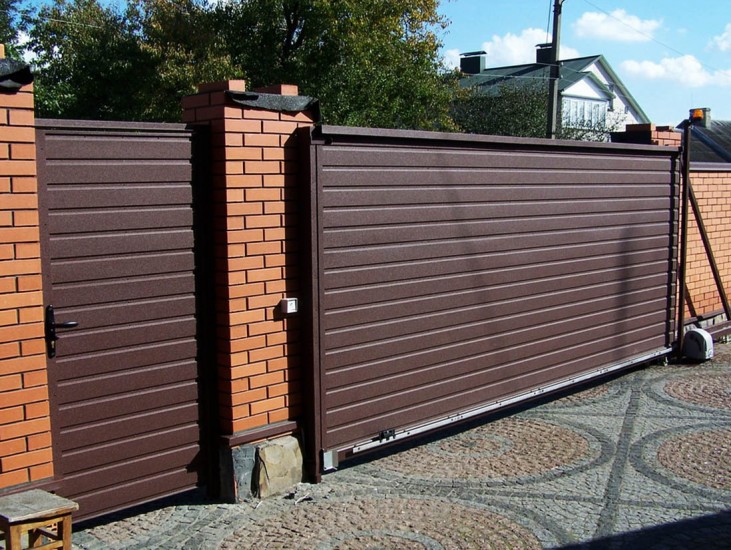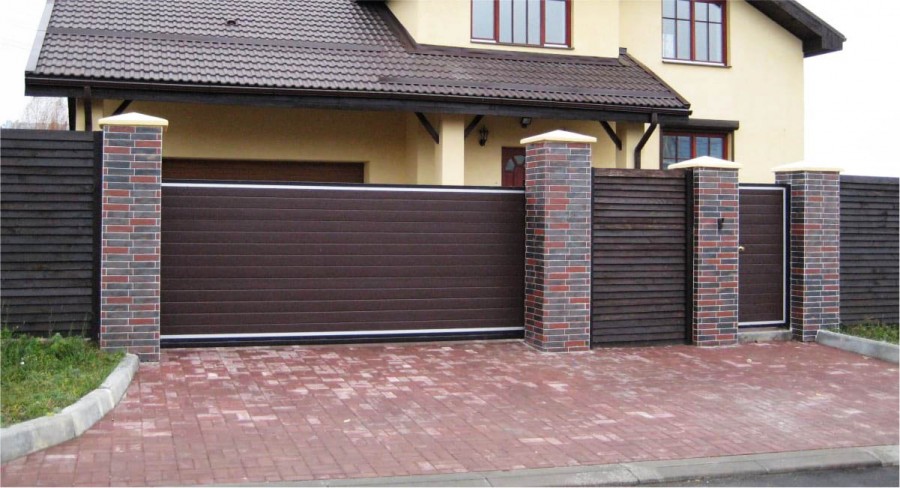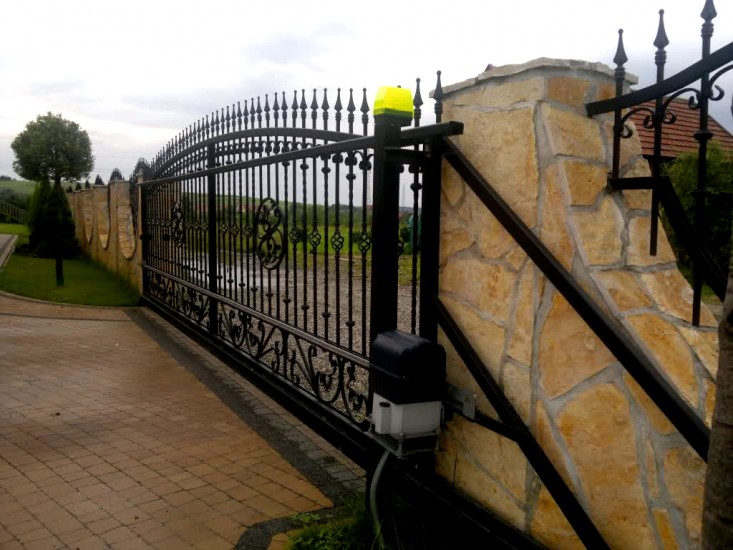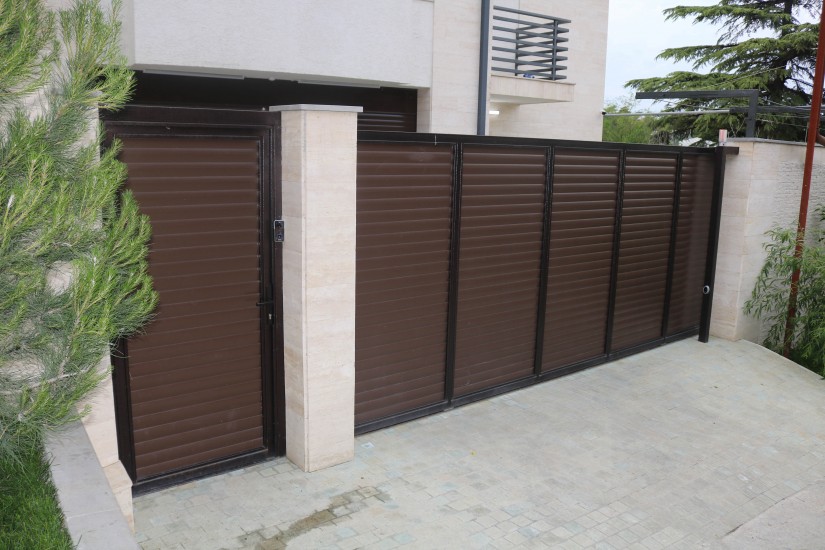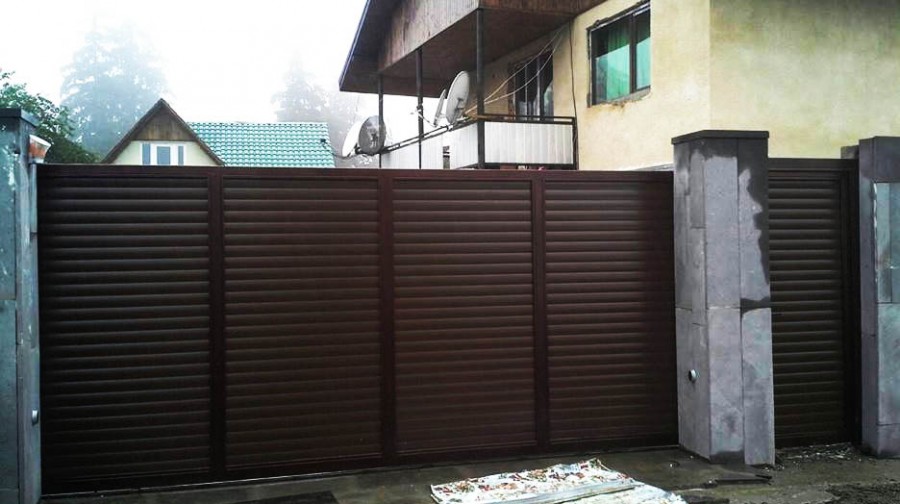 "Dio" gives you a chance to order a sliding gate. It can be installed in case you have enough space next to the gate opening.
This option of gate is perfect in case of ascent; "Dio" recommends you to use this type of gate at windy places (the gate slides matching wind direction and less force is required to move it).
Pedestrian doors can be added both independently and with moving parts.
Dio sliding gate is distinguishable by its innovative, elegant and sophisticated design. The structure is assembled of steel while the middle part can be made of wood, metal or aluminum.
The sliding gate can be assembled following client instructions and design/taste.
The High quality of Dio products is conditioned by the quality management system ISO 9001: 2008 introduced in the company since 2004