Double-opening gate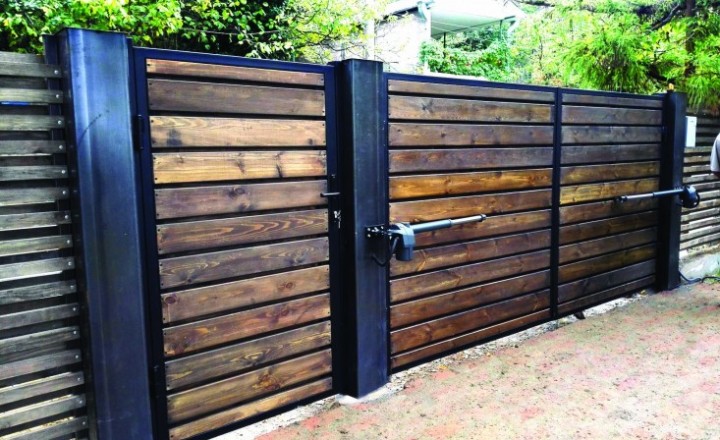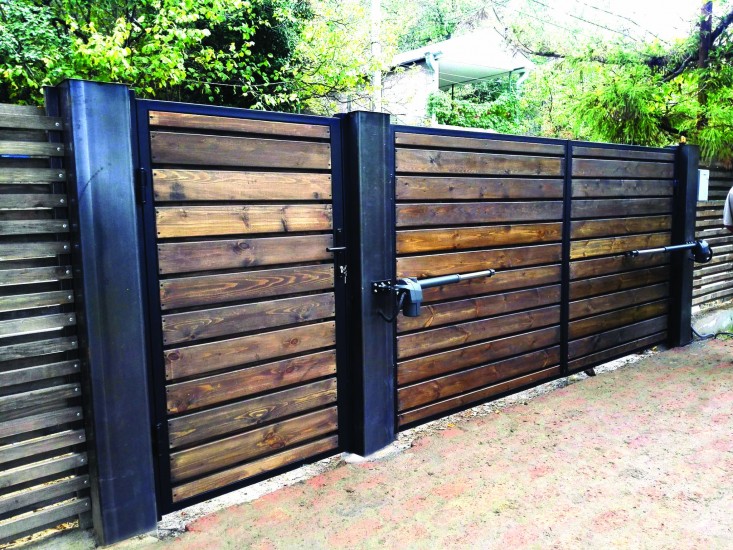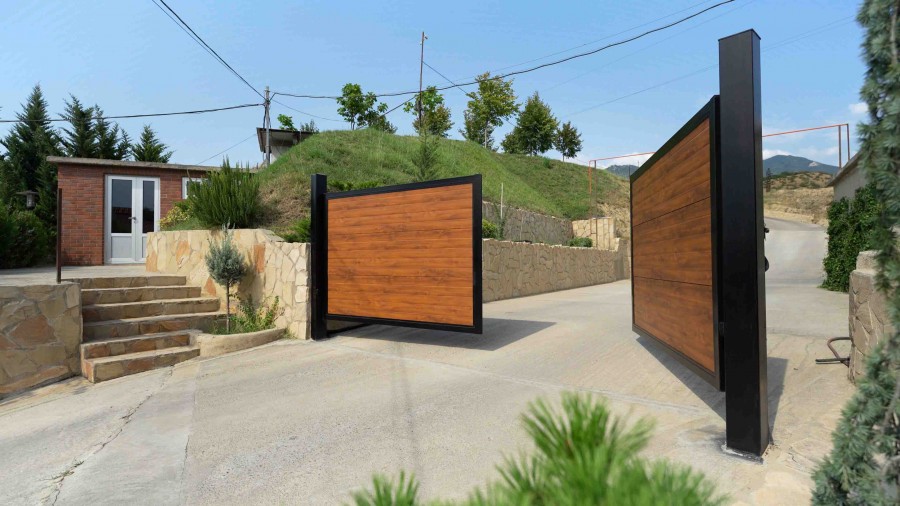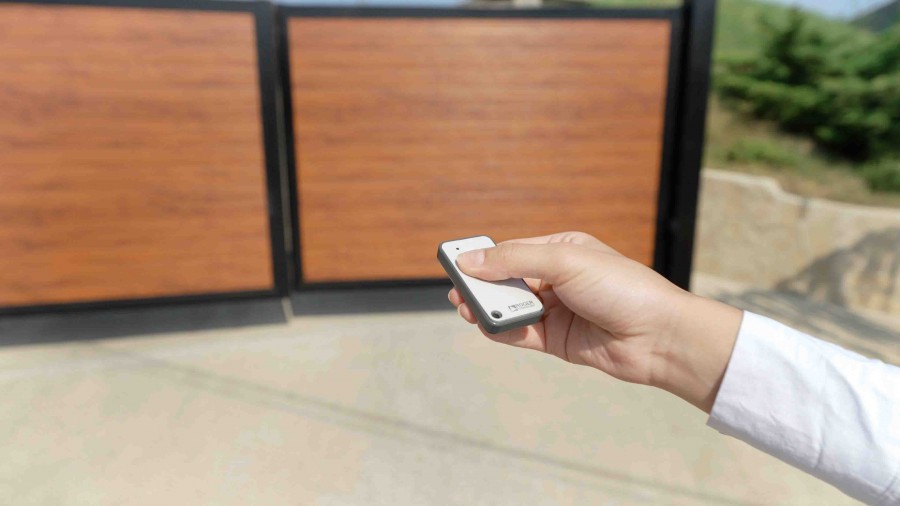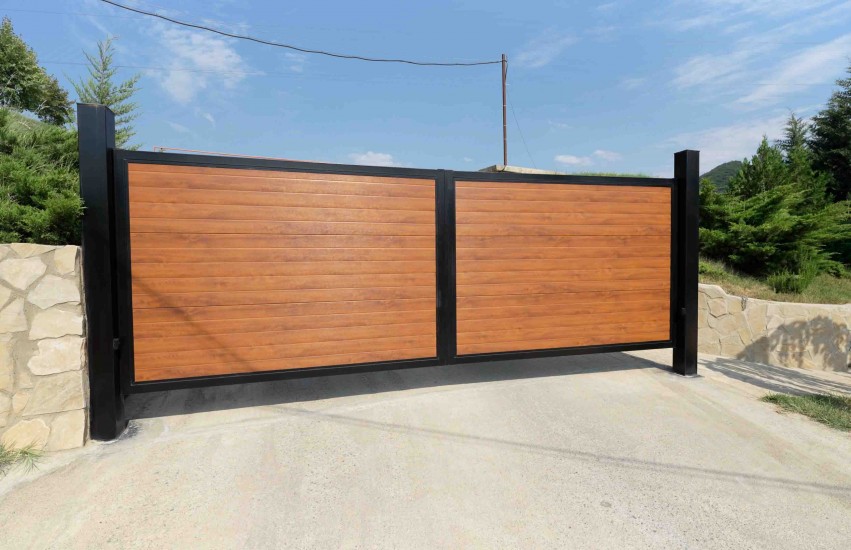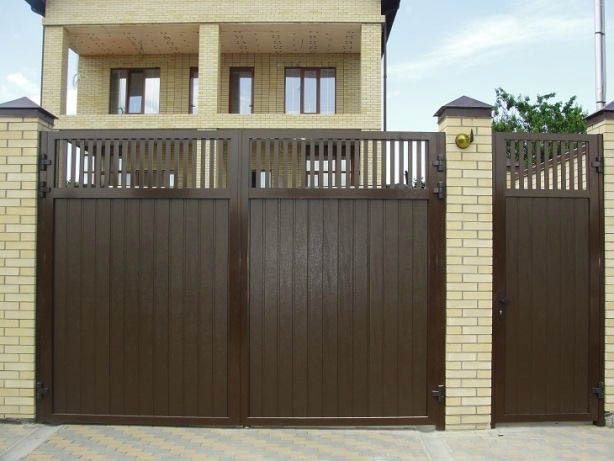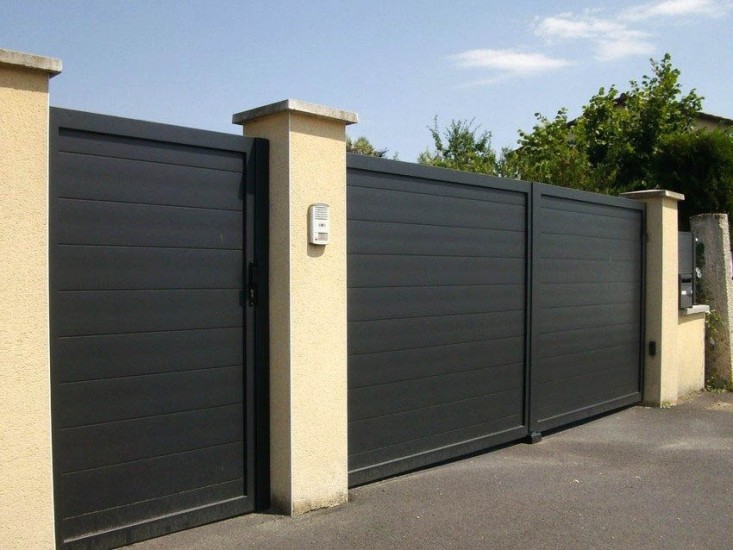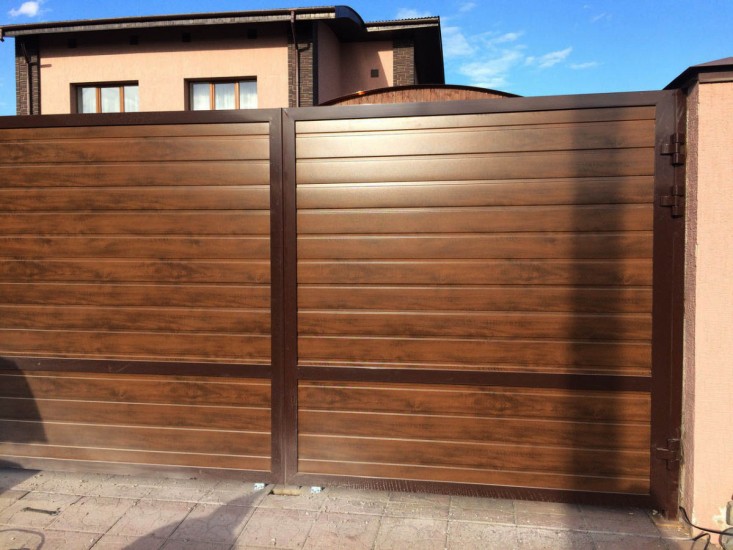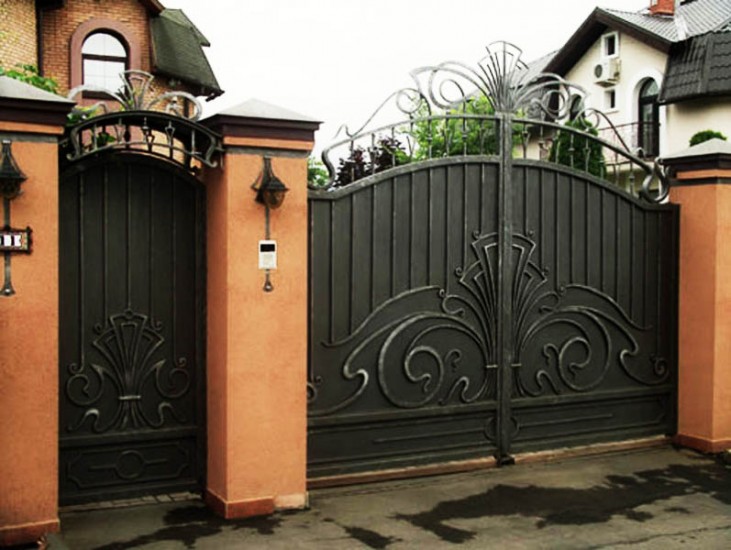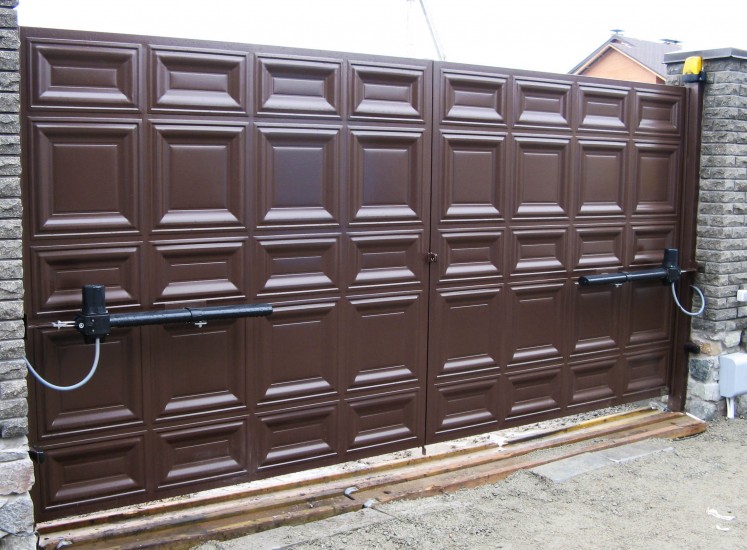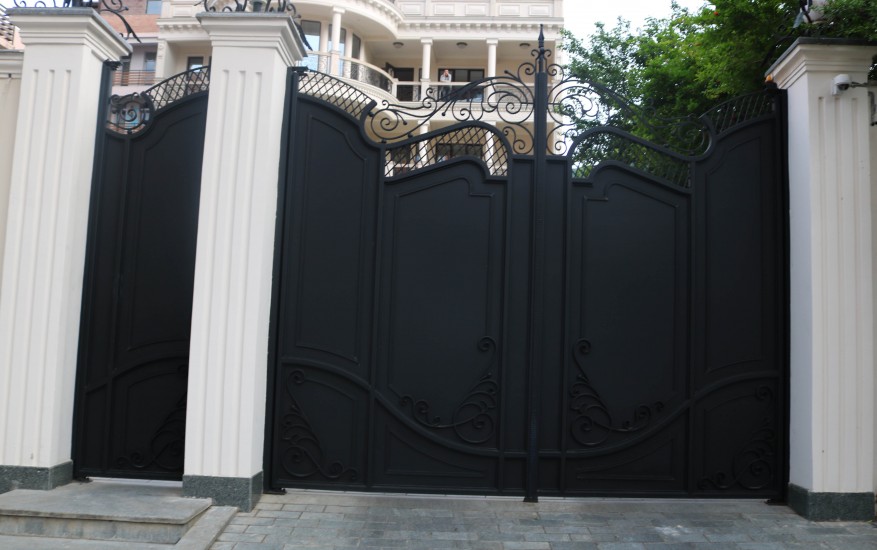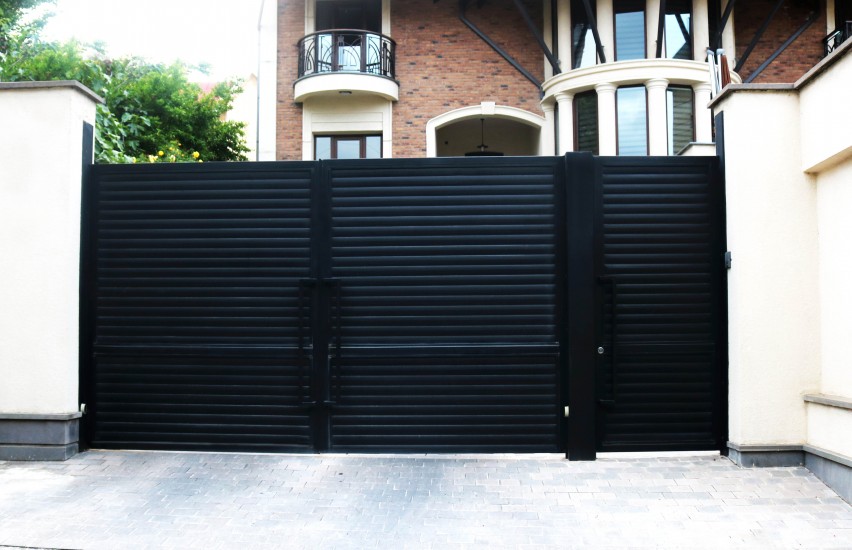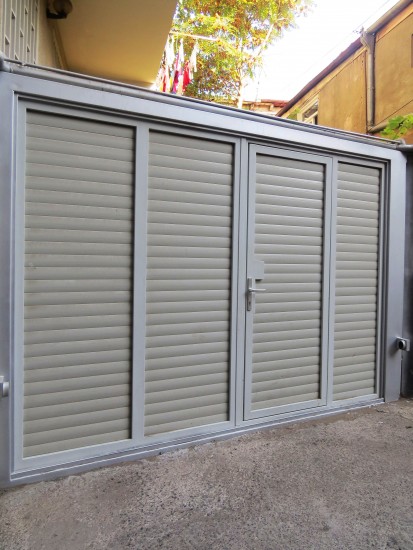 Dio offers double opening gate that is the best solution if there is no space for sliding gate next to gate opening.
This type of gate does not require sliding bars and additional concrete installments, the frame can be easily installed.
The doors can be opened both, inside or outside the yard.
The pedestrian door can be added both independently and in the moving part.
Dio's double gate stands out with its innovative, elegant and sophisticated design. The frame is assembled of steel while the middle part can be made of wood, metal or aluminum.
The sliding gate can be assembled following client instructions and design/taste.
The High quality of Dio products is conditioned by the quality management system ISO 9001: 2008 introduced in the company since 2004